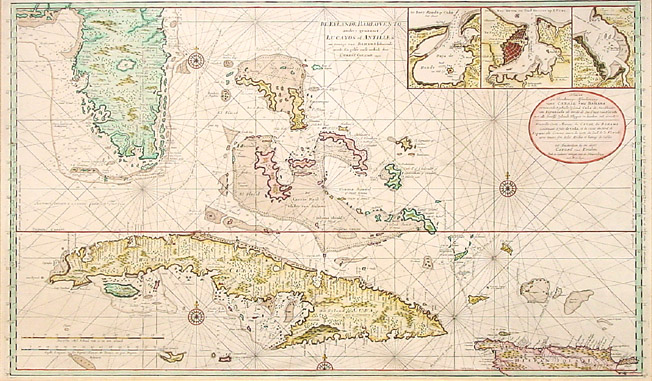 History Behind These Coins
A select few 8 Reales Shipwreck silver coins from the island waters of Cuba were located, preserved and authenticated. These coins are dated prior to 1807 . They bear the mintages of Mexico City, New Guatemala, Bolivia, and Lima. This certificate serves to authenticate that this a true discovery from Cuban waters. This is one of the rare and few coins verified and authenticated as an incredible piece of Spanish/American history.
These pieces were very likely on their way to the central east coast of USA, when in a huge storm, they were blown back towards Havana and ran aground in rough seas. There they had to abandon the ship and burn it down to the water line. This is assumed because the outer layers of coins are melted and have heavy carbon deposits. It is believed they intended to return in another vessel during calmer seas but for unknown reason they did not return. Maybe the sailors died trying to make it to shore? Maybe they got caught in another storm when returning? Maybe pirates killed them? Who knows?
This coin has been inspected by the Cuban Numismatic Association members and verified to be genuine and true as indicated on this certificate of authenticity.
Certificate of Authenticity
Each coin has been inspected and verified as coming from the estimated 1807 Cuban Waters Wreck off the cost of Cuba. Each coin has either been inspected by NGC or by members of the Cuban Numismatic Association. Coins not certified by NGC will come with a hand signed certificate of authenticity.