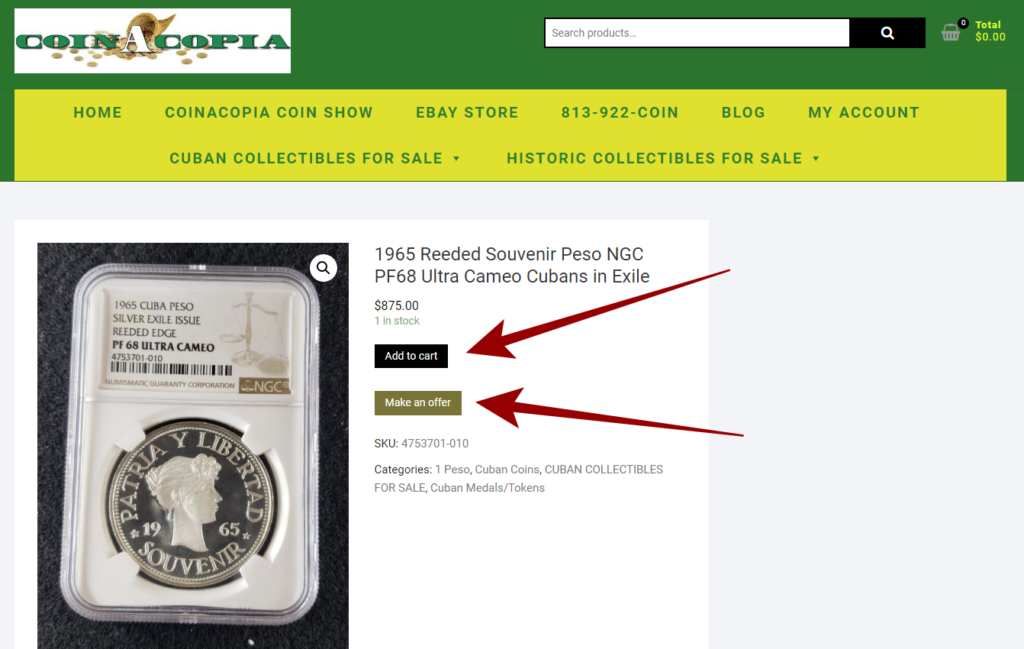 Click "Add to Cart" to Add Items to Cart
Make An Offer by Clicking "Make an Offer" and Filling Out The Form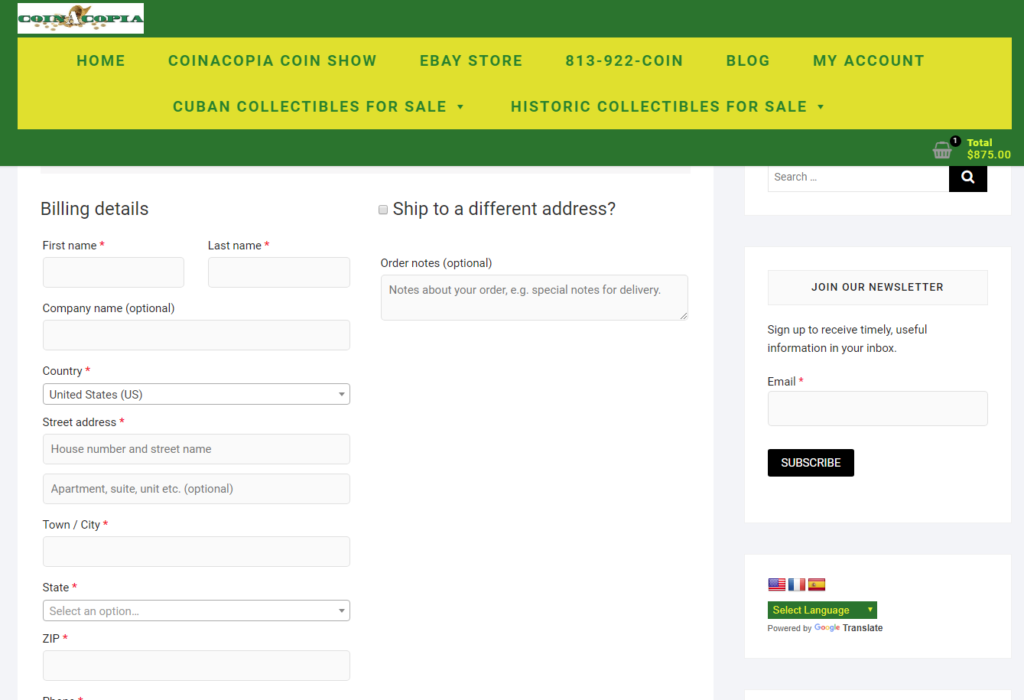 After adding items to your cart proceed to checkout!
Fill out billing and shipping address information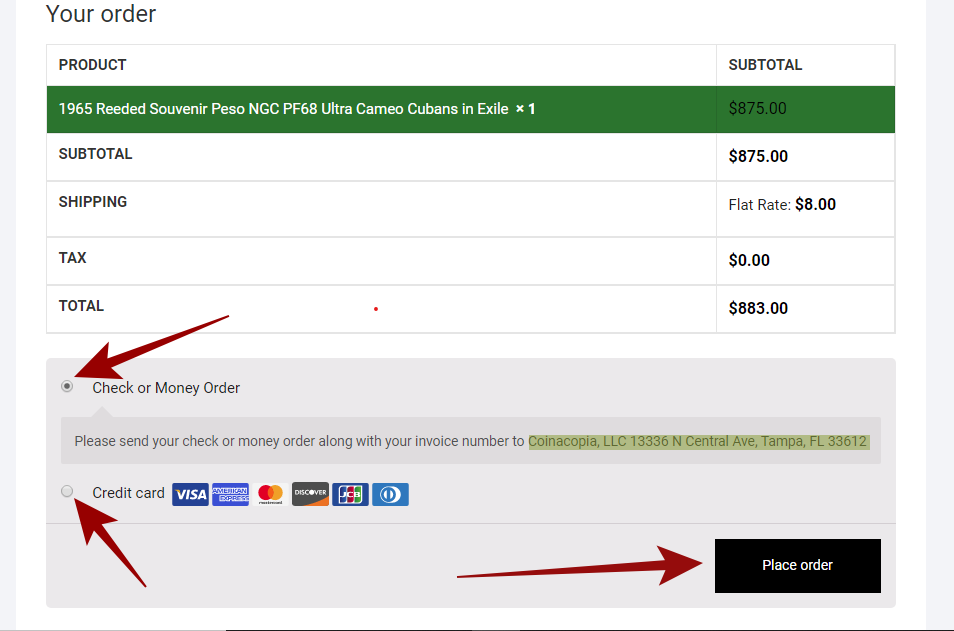 We Offer Two Payment Options
Payment By Check: Checks Must Be Received Within 7 Business Days Or Your Order WIll Be CANCELLED. 

Payment By Credit Card: Credit Card Payments Are Processed By Stripe. We do not accept PayPal for Cuban Collectibles.
Shipping & Sales Tax
Shipping is Automatically Calculated During Checkout

We ship to the United States and Canada. Email info@coinacopia.store if you live outside the US or Canada.

Sales Tax is Collected For Florida Residents ONLY

If your order is over $500 and the system wants to charge you sales tax please email info@coinacopia.store for a corrected invoice.

If you are tax excempt please send your resale certificate to info@coinacopia.store for a corrected invoice.
Click "Place Order" to Complete Your Order 
Optional "Create Account"
You can make an account during checkout. The account just saves your information for future orders and is not required to make an order.